About Linda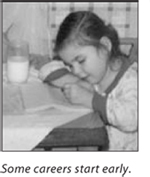 It takes an excellent writer to be an excellent editor. Linda Saracino is both.
Expert knowledge. Top-notch skills. Creative. Efficient. Effective.
A professional whose career spans more than two decades, Linda specializes in editing. She works with corporate and creative clients—publishers, ad agencies, businesses and individual writers—on a diverse array of material, enhancing the clarity, strength and marketability of their communication.
In short, she polishes their work and makes it shine.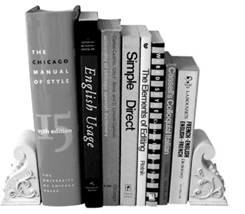 Reference Bookshelf
Select style guides: Chicago Manual of Style; Elements of Style; AP Stylebook; Wired Style
Select dictionaries: Webster's New World College Dictionary; Oxford American English; Oxford Canadian English
Specialty references: Cassell's Italian Dictionary; Larousse French Dictionary; Writer's Reference Guide to Spanish; Food Lover's Companion;
Hugh Johnson's Encyclopedia of Wine; Recipe Writer's Handbook
Education
BA, English, Marymount College/Fordham University
MA, Linguistics/Communication/Theater; PhD studies completed,
University of Louisville
Need more info?
Need more career info about Linda? Just ask!